Tarwin Lower Recreation Reserve is a beautiful sports ground located in South Gippsland managed by a Committee of Management. The user groups who form the committee, developed their first Master Plan 10 years ago with Michelle and then updated it again in 2020. The community survey and user group consultation identified some different projects the second time. One of the highest priorities was the installation of a playground next to the netball courts to help with the mum's playing and training as well as encouraging some broader recreational use. As a result of the Master plan update the COM secured a grant and have since installed a well used playground.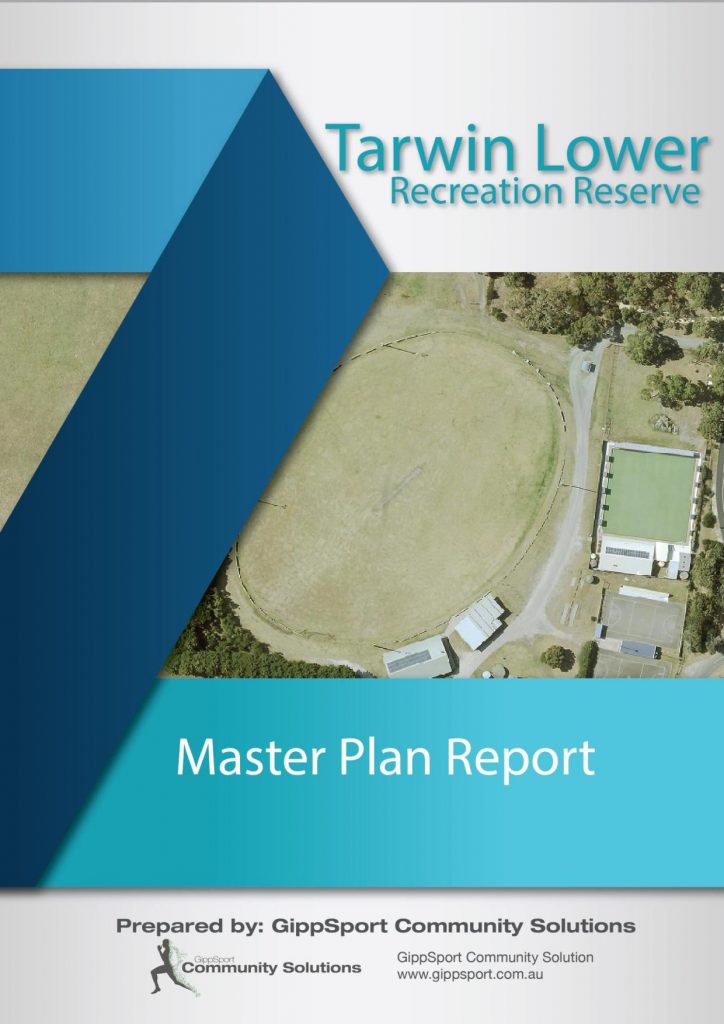 Recreation Reserve Master Planning usually occurs when sporting clubs, Committee's of Management or Land Managers identify the need for infrastructure projects. When seeking advice from government, it is often suggested that they require a Master Plan that document that identifies the project for justification. In essence, what they are asking for is for broad community consultation, with professional advice to review all of the projects needed within a recreation reserve. This ensures that all user groups have the opportunity to identify their needs and issues individually and then they are considered as part of the wider reserve.
These projects also involve a site inspection by recreation professionals who understand Sport facility guidelines, cost implications, sport participation trends, maintenance implications, funding priorities and a range of other factors that community volunteers may not be across. Importantly groups may identify opportunities to share facilities, equipment of resources or better understand how developing facilities may negatively impact another user group. By workshopping the projects, the collective group can identify the highest priority projects and then determine a strategy to move forward with confidence and approval. There is always more projects than funding available and comprises will be made for the greater community benefit. Our team is well placed to support groups to work through this challenging process to ensure the Master Plan is helpful as a framework for future funding and decision making.
Related posts