Deklan White didn't know he needed baseball until he found it.
Battling to regain full fitness from a torn meniscus suffered in a trampoline mishap, Deklan was ready to give sport away until he took up an invitation from his cousin to give baseball a try.
"I was playing footy and basketball at the time and I tried to go back but I didn't have the same go in me," Deklan said.
"I was playing with mates and it just wasn't the same when I went back as it used to be. Physically I wasn't playing the same.
"I was about to give up and then baseball came along. It just kind of fell into place."
That was four years ago and now the 16-year-old barely goes a day without thinking about his newfound passion.
"Some days it can feel like my knees are 100 years old and other days I can feel brand new."
Like all team sports, baseball has all but struck out this year due to COVID-19 and Deklan, a pitcher and centre fielder for Morwell Cougars Baseball Club, can't wait to get back out there.
"It's been kind of hard without [baseball] because most of my week was based around it," Deklan said.
"We got a few games in… they did a thing where colts could play in the under 16s so me and a heap of mates that are top age kids that had just come out of under 16s got to play a few games. So that was really good [and] it was kind of a shame it came to an end.
"Sometimes I get up, put my glove on and chuck the ball to myself or I go down to the local cricket nets and have a bit of a throw but I just try to keep active."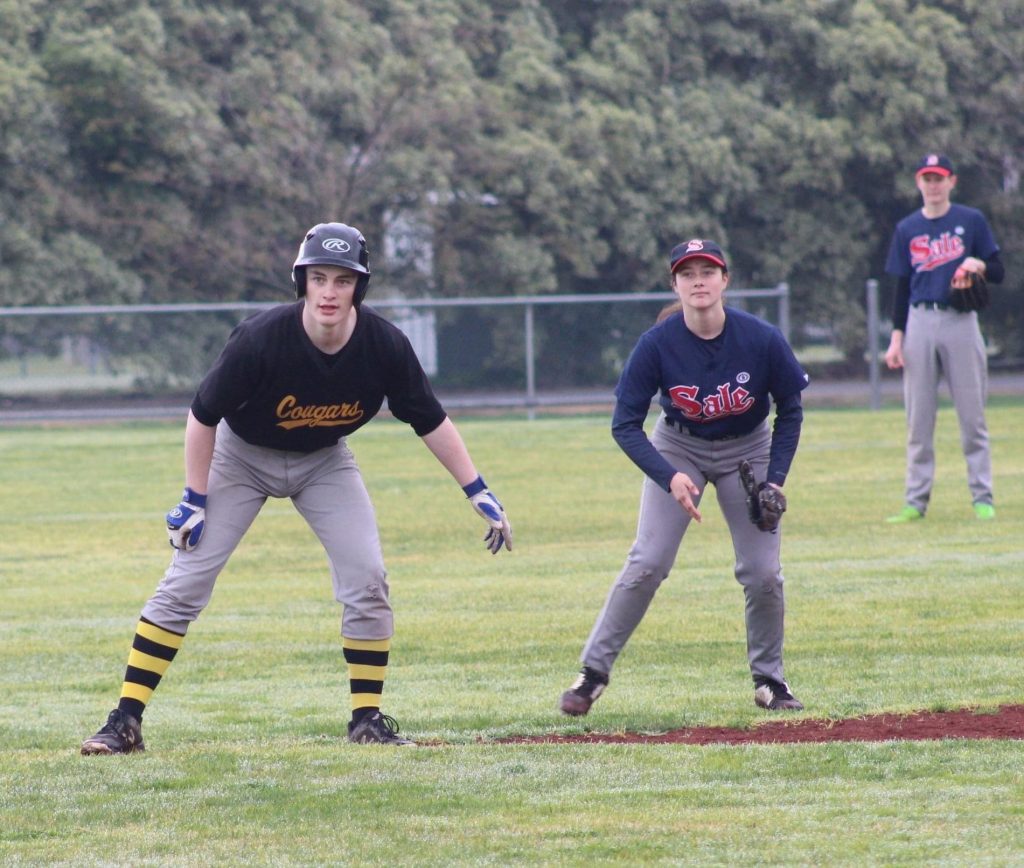 While keeping active is important to Deklan, it's not always easy.
One of the lingering effects of his injury and six-month spell on crutches was the development of complex regional pain syndrome – a chronic condition believed to be caused by damage to or malfunction of the peripheral and central nervous systems.
"It gives me pains in my joints. Sometimes it makes it hard to get up out of bed and gives me some blood flow issues," he said.
"Some days it can feel like my knees are 100 years old and other days I can feel brand new. It's kind of hard to predict when it's going to do its thing.
"Once I get going I'm ok, I just have to work harder to get going."
And get going he does – "I just love to chase the ball and as soon as I see it up in the air, bang, I go after it".
In addition to playing the Latrobe Valley Baseball Association winter season for the Cougars, Deklan spends the 'off-season' stepping up to the plate with Pakenham Pumas in the Victorian Summer Baseball League.
Constantly working on his craft, he has picked up a few awards, played in some representative teams and has ambitions to play at a higher level.
However, Deklan's contribution off the field has been every bit as significant as any of his exploits on it.
From coaching the under-10 tee-ball team to mowing, marking and setting the field, working in the canteen and sitting on the club's committee, there's little he hasn't done and won't do for the Cougars, who value his involvement immensely.
And he gets plenty out of it himself.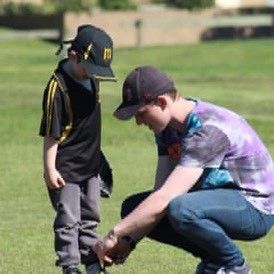 "Some of the kids come in and they don't know how to throw and catch and at the end of the year they can throw and catch and hit and it's great to see where they have come from to where they are now. And not just in their playing ability but in their social skills and that. Some of them don't really talk and by the end of the year they're having full conversations with you," he said.
"I just like the engagement. Everybody is there doing the same thing and wants to be there and get out there playing."
The Latrobe Health Assembly's Increasing Access to Sport Project aims to identify and address barriers to youth sports participation in the Latrobe Valley. For more information, email GippSport Community Planning Officer Damen Francis at damen@gippsport.com.au
Related posts