When Tyler Reynolds arrived at Traralgon Rovers Cricket Club five years ago, he had barely given playing cricket a second thought.
Among the welcoming party at Duncan Cameron Park was a 12-year-old Tyron Bramwell, who lived and breathed cricket and was keen to share that passion with others.
"With all the new players that come to the club you introduce yourself and you encourage them. If they bowl a good ball in the nets you get behind them and if they bat well you give them that support," Tyron said.
"I had been here for about three years… so when Tyler came along I took him under my wing and said 'let's go, let's have some fun'."
It's a culture that has served the club well, with Tyler's ongoing involvement a prime example of the supportive environment having a positive impact.
The 15-year-old's enjoyment of the game has grown with each passing season and his development, on and off the field, is testament to the club and the player.
"My brother played a bit of cricket and he would take me up to the nets a little bit when I was younger," Tyler said.
"I didn't really have much of an interest in cricket and then a couple of my mates asked me to come along [to Rovers] and just try it out. I was like 'what's it going to hurt' and I surprisingly liked it.
"I just love cricket, getting to play higher age groups, getting good opportunities and good coaching… I just want to see where it takes me."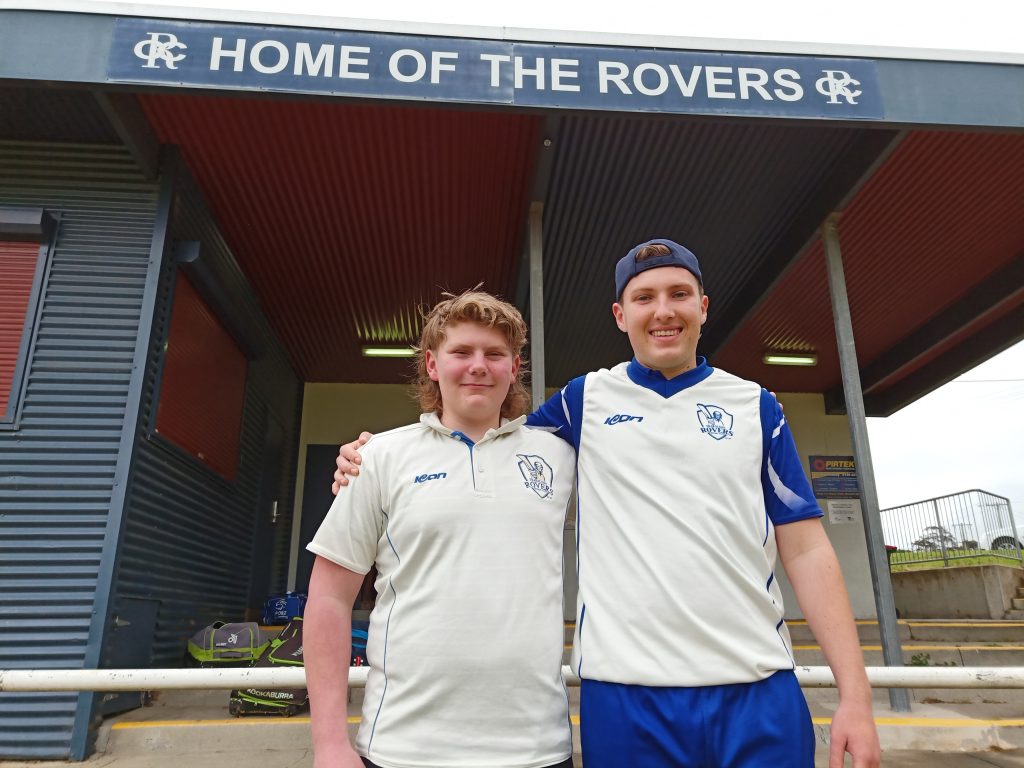 While rain washed out the opening round of the Traralgon and District Cricket Association's A Grade and B Grade competitions, the under-15 season got away cleanly and Tyler wasted no time getting his eye in
The all-rounder made a classy 35 not out with the bat, which he backed up with figures of 1-6 from three overs with the ball in Rovers' 37-run win against Imperials at Jack Maskrey Oval.
A two-year age difference, coupled with Tyron's rise to A-grade regular, has meant he and Tyler have only played together on and off over the years, but they have shared in some success along the way.
Rovers has won the past three TDCA under-15 premierships, with Tyron part of the 2017-18 and 2018-19 sides, while Tyler joined the team for 2018-19 and then thrived with more responsibility to captain Rovers to glory last season.
That under-15 decider was Tyler's 36th match of the campaign, which also comprised 11 C Grade appearances for Rovers and 14 for Rosedale-Kilmany in the Sale-Maffra Cricket Association under-14 competition.
It was the second season in a row Tyler had played for multiple clubs in a bid to play as much cricket as possible, having tallied half a dozen games for Gormandale's under-14 team on top of 24 for Rovers across the under-12, under-15, C Grade and B Grade competitions during season 2018-19.
That won't be the case this season, but Tyler was still planning to supplement Friday night under-15 games with senior grade games of a Saturday as a good way to ease the transition to senior cricket.
"Last season I played [or trained] nearly every day of the week, I think I got one day off," Tyler said.
"At the start of the year we gave everyone a bat and bowl and I think everyone in our team got a wicket so that was really good.
"I have a lot of mates in juniors but with the age groups a lot of them have gone up and I don't know if they really want to play seniors this year so it's a bit hard. But the senior players give me a lot of support and help me a lot with my batting and bowling."
Tyron's love of the game certainly matches that of his younger club mate, but quality over quantity is increasingly a priority.
In addition to cricket and school commitments, the 17-year-old is involved in three bands and a choir, has a part-time job and is also a budding photographer.
"Time is definitely a barrier for me," Tyron said.
"Fitting all that in with cricket has definitely been a challenge especially as I get older but my love for the game has never wavered so I've always stayed with it and made it work."
Tyron also took up cricket when he was 10 years old, initially as a distraction following the death of his grandfather, but there was an air of inevitability about the decision.
Born in South Africa, the sport was part of Tyron's life from the outset.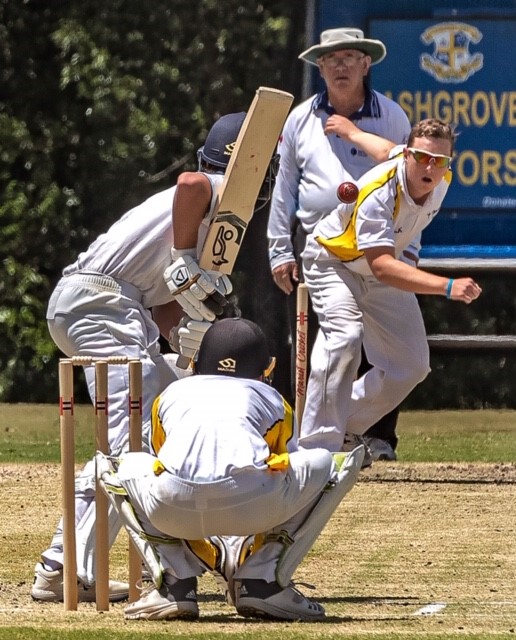 His dad, Greg Bramwell, played some first class cricket for Western Province in the mid-1990s, while cricket was a fixture on the TV and a regular topic of discussion at the dinner table either side of the family's move to Traralgon prior to Tyron's fourth birthday.
Like his father, Tyron bowls right-arm off spin and is showing plenty of promise with bat and ball.
He already has 14 A Grade wickets to his name and has represented the TDCA in the Gippsland Cricket League Under-18 competition – for which he was awarded the 2019-20 Graham Challis Trophy as GCL Under-18 Cricketer of the Year – and Gippsland Pride in the Youth Premier League.
"It definitely helps with dad being around and learning how to land the ball and where to land the ball exactly. When it comes to coaching and tips it doesn't really get much better than that down here," Tyron said.
"When I first came into senior cricket it was a bit intimidating as I think I was about 14 but it just blooded me slowly and gave me experience."
After a COVID-affected year, Tyron and Tyler are just happy to be back on the ground and in the nets in any capacity they can.
"Most clubs you go to you go for your mates, you go with your mates so you're always around them," Tyron said.
"It's good to be back."
The Latrobe Health Assembly's Increasing Access to Sport Project aims to identify and address barriers to youth sports participation in the Latrobe Valley. For more information, email GippSport Community Planning Officer Damen Francis at damen@gippsport.com.au
Related posts